Gormanston Summer Course 2008

Federation Of Irish Beekeeper's Associations

Irish Beekeepers
Summer Course 2008 Franciscan College, Gormanston, Co. Meath

Monday 21st July to Saturday 26th July

Federation Of Irish Beekeeper's Associations Website
Guest Lecturer...


Susan W. Cobey
University Of California,
Davis Dept. of Entomology,
Harry Laidlaw Honey Bee Research Facility,
One Shields Avenue Davis, California, USA.
Susan W Cobey is an acknowledged world expert in the field of honey bee breeding with over 30 years experience in establishing and managing a closed population breeding program. An important accomplishment includes the development of techniques and equipment for the field of instrumental insemination of honeybees. Over 16 years of management of the Ohio State Honey Bee Research laboratory providing honeybee stock and assisting faculty, post-doctoral researchers, graduate and undergraduate students in honey bee research. Development of an independent research program focused on post-insemination survival of honeybee queens and the selection of behavioral traits including hygienic behavior. Additional skills include extensive experience in data gathering, analysis, writing and instructional skills for both scientific and public audiences.
Activities and expertise include:
Worldwide consulting in honeybee breeding and instrumental insemination.

Training of hundreds of beekeepers, research scientists and their staff in honeybee insemination and queen rearing.

Development and maintenance of the world-renowned and industry respected New World Carniolan Honey Bee line.

Recognized international authority on honeybee insemination techniques and specialized equipment.

Provide select breeding stock to researchers and the beekeeping industry.
Susan has recently moved from Ohio State University Columbus, Ohio where she has worked since June 1990 to University of California, Davis Department of Entomology, Harry Laidlaw, Honey Bee Research Facility, One Shields Ave, Davis, California.
Course Convenor: Michael Woulfe

Course Manager: Eddie O'Sullivan

Assistants: John Donoghue, Sean Barrett, Pat Linehan, Sally Maxwell

Monday 21st July
Evening Meal at 5pm & Official Opening at 7pm, followed by Cheese & Wine Reception
Evening Meal will NOT be served after 6pm on Monday.
Lecture Streams
Advanced, Intermediate, Preliminary
Workshops
Beeswax, Microscopy, Morphometry, Hive Making, Queen Rearing, Swimming, Tennis, Golf.
National Honey Show, Food Hygiene Induction Skills Training Course, Annual Congress
Please bring protective clothing with you, if you intend to work with live bees.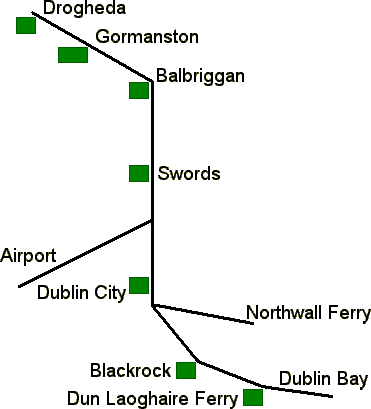 How to get to Gormanston
Ferry
Ferries from England arrive at Dublin (North Wall) and Dun Laoghaire (Dun Laoghaire to Dublin is 9 miles). Foot passengers should travel to the Central Bus Station, Store Street, Dublin, and then by bus Service 101 to Gormanston. Do Not use the Express Bus Service because it does not stop at Gormanston. Ask to be let down at 'The Huntsman Inn' which is only a few hundred yards from the back entrance to the college.
Train
Take train from Connolly Station to Balbriggan Station and then a taxi to Gormanston College.
Please note... The College is quite a distance from Gormanston Train Station.
Car
Gormanstown College - Grid Co-Ordinates 53° . 37' N - 06° . 28' W
Car Drivers approaching from Dublin use the new motorway to Belfast and take the slip road for Julianstown/Drogheda South. Turn right just before The Huntsman Inn and proceed for about a mile. The College gates are on the right.
Dublin Airport
Gormanston is about 20 miles from Dublin Airport on the road to Belfast. A special bus will leave the airport for the college at 4pm Monday and a return service will leave the college at 1pm on Saturday.
Board the bus in the Airport Coach park to the left of the passenger exit.
Intending bus passengers please notify Michael Woulfe when making reservation.
The service bus from Dublin to Drogheda calls at the Airport. Ask to be let off at 'The Huntsman'.
Sleeping Accommodation
Rooms and cubicled dormitories. En-Suite rooms may be available if cancellations occur.
Only limited family accommodation available. Early booking advised because of reduced accommodation.
A list of B&B Accommodation in the area available from Convenor. Beekeepers opting for B&B should make reservations with proprietor of the chosen accommodation.
Terms... FULL WEEK

En-Suite rooms
€355
Rooms
€290
Dormitory
€275
€10 reduction if paid before 30th June,
Children under 13 yrs 15% reduction
Minimum Deposit
€40
Additional B&B (if required)
€28

Non Residents Attending:

Lectures Only
€14
Lectures, Lunch & Evening Meal
€39
Lectures & Lunch
€24
Lectures & Evening Meal
€29
Lunch
€10
Evening Meal
€15
Please note day rate will be charged for any stay less than a week. Above prices include tea/coffee at 10.30 a.m. and 3.30 p.m. each day A deposit of €20 is required by the college when securing your dormitory key, refundable on returning key.
Send reservation form with deposit or full fee to

Michael Woulfe,
Railway House,
Midleton,
County Cork.

Closing date is Friday 18th July 2008
Please make cheques payable to F.I.B.K.A.

Cancellation to reach course Convenor at least 7 days before opening day otherwise no refund.

Residents will supply their own soap and towels, bed linen and blankets will be supplied.

Editors Note... The flier also includes a tear-off reservation form, I have prepared a web version that can be printed out, filled in and then mailed to Michael Woulfe, along with your payment.

If you wish to exhibit in the Honey Show, please apply to Honey Show Secretary for Schedule,
Mr Redmond Williams, Tincurry, Cahir, County Tipperary, Tel + 353 (0) 52 42617
Email: emwilliams@eircom.net
The photographs used on this page were provided by FIBKA or Michael Gleeson.
Written... 20, 21, 22 August 2007,
| Source Code last updated... | | | |
| --- | --- | --- | --- |