| | Live CD version | |
| --- | --- | --- |

Papers, Theses and Articles Written By Sylvia M. Briercliffe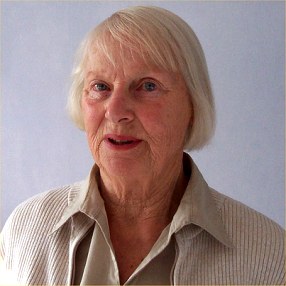 Sylvia Briercliffe writes about herself and lists a number of hobbies and interests, her prime one being parenthood, She says...

"Children take all your time!

When mine left home to go to university, I had a new lease of life. Lots of avenues seemed to open up and aware that half my life was gone I decided to pack every minute I had left with seconds of adventure."
Her list continues...
Sailing, Cycling, Walking, Humane livestock keeping Beekeeping, Organic growing, Honey, Mead, Computer literacy, Retirement (including further education via the Open University in Horticulture and Environmental Studies), WWoofing (???) (whatever that is), the Willow Park at the Welsh College, She also expects to take on additional things that may crop up in future.
Upon Retirement Sylvia received a Winter Weight Wet suit to more comfortably continue her new sport of Wind Surfing!
D.A.C.
I have no further details of Sylvia Briercliffe. If you are able to add to the above, please Email me. There are several references to "Sylvia Briercliffe" on the internet, but I need to ensure it is the right one. R.P.
Page created 02/12/2007
Page updated 27/12/2020
Printed from Dave Cushman's website Live CD version
Written... 02 December 2007,
| Source Code last updated... | | | |
| --- | --- | --- | --- |