Coil formers or bobbins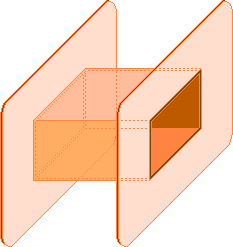 These are of two types known as 'plain' or 'split', the one shown at left is plain and the other at right is the split version.

Bobbins these days are mainly injection moulded in plastic, but larger ones often have paxolin or bakalised paper board cheeks.

Occasionally, transformers are constructed with two or more independent bobbins, each having it's own winding(s). This method of construction is rare, but has it's uses at very high voltages (above 3,000 volts).